First Visit
Our office, as well as the American Academy of Pediatrics (AAP), the American Dental Association (ADA), and the American Academy of Pediatric Dentistry (AAPD) all recommends establishing a "Dental Home" for your child by one year of age. Children who have a dental home are more likely to receive appropriate preventive and routine oral health care.
The Dental Home is intended to provide a place other than the Emergency Room for parents.
You can make the first visit to the dentist enjoyable and positive. If old enough, your child should be informed of the visit and told that the dentist and their staff will explain all procedures and answer any questions. The less to-do concerning the visit, the better.
It is best if you refrain from using words around your child that might cause unnecessary fear, such as "needle", "shot", "pull", "drill" or "hurt". The office makes a practice of using words that convey the same message, but are pleasant and non-frightening to the child.
We encourage parents to accompany child at all visits unless they feel the child will do better without them during the dental experience. We can usually establish a closer rapport with your child when you are not present. Our purpose is to gain your child's confidence and overcome apprehension. However, if you choose, you are more than welcome to accompany your child to the treatment room. For the safety and privacy of all patients, other children who are not being treated should remain in the reception room with a supervising adult.
We strive to make each and every visit to our office a fun one!
What To Expect
We are going to have fun. The first visit to our office will include a cleaning, x-rays, exam and fluoride treatment. We will also perform a risk assessment for your child. From that information, we will design an individualized preventive dental health program that includes tips on brushing, fluoride and proper diet. We will do anticipatory guidance about growth and development and oral habit influences. We will also provide counseling on oral emergencies.
Your Dental Home
Along with the American Academy of Pediatric Dentistry, Dr. Sean recommends that your child's first dental visit be scheduled by his/her 1st birthday. This visit is designed to give you the information you need to help your child have optimal oral health in their early growing years. A pleasant, comfortable first visit builds trust and helps put the child at ease during future dental visits.
Each year, we see many children age two and younger with beginning dental problems. We know that early intervention is the only reasonable way to insure your child starts with good oral health. Dental checkups for your children should begin at twelve months and continue every six months thereafter.
When you begin your child's dental checkups, you are establishing a dental home for your child. We provide guidance for your growing child with periodic oral health evaluations in familiar surroundings. We also develop an invaluable knowledge about your child and are a resource of information for you at anytime.
Privacy Policy
All financial and patient information is kept confidential. Our doctor and staff are very professional when it comes to your child and finances. If you have any questions please feel free to contact us.
Office Info
How Are Appointments Scheduled?
We try our best to accommodate our patients as much as possible when scheduling appointments. We have found that children with extensive dental needs or preschool children are better to be seen early in the morning when they are fresher and may have a more positive experience. Some appointments may require the child to miss some school; however, these are considered excused absences. With regular preventive care, appointments during school can be kept to a minimum.
Your scheduled appointment has been reserved exclusively for your child. If you are unable to keep your appointment, please notify our office at least 24 hours in advance so that another child may get an opportunity to be seen during that time. We are aware that unforeseen events can happen, but we ask for your assistance as a courtesy to all of our patients.
We strive to stay on schedule with all of our patients. Please keep in mind that rarely we have to accommodate an injured child or an emergency, which could cause a delay. Please accept our apologies in advance if this occurs during your appointment time. If it is your child's first visit, please plan on arriving at least 15 minutes early to complete any necessary paperwork.
Parents Participation in Treatment
We invite you to stay with your child during the initial examination. During future appointments, we suggest you allow your child to accompany our staff through the dental experience. We can usually establish a closer rapport with your child when you are not present. Our purpose is the same as yours, to gain your child's confidence and overcome any apprehension. However, if you choose, you are certainly welcome to accompany your child to the treatment area. For the safety and privacy of all patients, other children who are not being treated should remain in the reception room with a supervising adult.
Finances
Payment for professional services is due at the time dental treatment is provided. Every effort will be made to provide a treatment plan which fits your timetable and budget, and gives your child the best possible care. We accept cash, personal checks, debit cards and most major credit cards. Also, we offer payment arrangements and financing through Care Credit.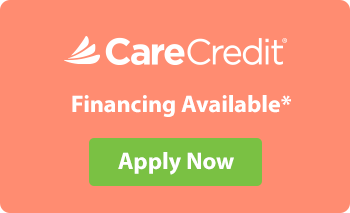 Our Office Policy Regarding Dental Insurance
If we have received all of your insurance information on the day of the appointment, we will be happy to file your claim for you. You must be familiar with your insurance benefits, as we will collect from you the estimated amount insurance is not expected to pay. By law your insurance company is required to pay each claim within 30 days of receipt. We file all insurance electronically, so your insurance company will receive each claim within days of the treatment. You are responsible for any balance on your account after 30 days, whether insurance has paid or not. If you have not paid your balance within 60 days a re-billing fee of 1.5% will be added to your account each month until paid. We will be glad to send a refund to you if your insurance pays us.
PLEASE UNDERSTAND that we file dental insurance as a courtesy to our patients. We do not have a contract with your insurance company, only you do. We are not responsible for how your insurance company handles its claims or for what benefits they pay on a claim. We can only assist you in estimating your portion of the cost of treatment. We at no time guarantee what your insurance will or will not do with each claim. We also can not be responsible for any errors in filing your insurance. Once again, we file claims as a courtesy to you.
Fact 1 – NO INSURANCE PAYS 100% OF ALL PROCEDURES
Dental insurance is meant to be an aid in receiving dental care. Many patients think that their insurance pays 90%-100% of all dental fees. This is not true! Most plans only pay between 50%-80% of the average total fee. Some pay more, some pay less. The percentage paid is usually determined by how much you or your employer has paid for coverage, or the type of contract your employer has set up with the insurance company.
Fact 2 – BENEFITS ARE NOT DETERMINED BY OUR OFFICE
You may have noticed that sometimes your dental insurer reimburses you or the dentist at a lower rate than the dentist's actual fee. Frequently, insurance companies state that the reimbursement was reduced because your dentist's fee has exceeded the usual, customary, or reasonable fee ("UCR") used by the company.
A statement such as this gives the impression that any fee greater than the amount paid by the insurance company is unreasonable, or well above what most dentists in the area charge for a certain service. This can be very misleading and simply is not accurate.
Insurance companies set their own schedules, and each company uses a different set of fees they consider allowable. These allowable fees may vary widely, because each company collects fee information from claims it processes. The insurance company then takes this data and arbitrarily chooses a level they call the "allowable" UCR Fee. Frequently, this data can be three to five years old and these "allowable" fees are set by the insurance company so they can make a net 20%-30% profit.
Unfortunately, insurance companies imply that your dentist is "overcharging", rather than say that they are "underpaying", or that their benefits are low. In general, the less expensive insurance policy will use a lower usual, customary, or reasonable (UCR) figure.
Fact 3 – DEDUCTIBLES & CO-PAYMENTS MUST BE CONSIDERED
When estimating dental benefits, deductibles and percentages must be considered. To illustrate, assume the fee for service is $150.00. Assuming that the insurance company allows $150.00 as its usual and customary (UCR) fee, we can figure out what benefits will be paid. First a deductible (paid by you), on average $50, is subtracted, leaving $100.00. The plan then pays 80% for this particular procedure. The insurance company will then pay 80% of $100.00, or $80.00. Out of a $150.00 fee they will pay an estimated $80.00 leaving a remaining portion of $70.00 (to be paid by the patient). Of course, if the UCR is less than $150.00 or your plan pays only at 50% then the insurance benefits will also be significantly less.
MOST IMPORTANTLY, please keep us informed of any insurance changes such as policy name, insurance company address, or a change of employment.
Should you have concerns regarding a received statement, please call or email to ask questions! Insurance co-payments are often very confusing, and our well-trained staff is available to answer questions you may have regarding your dental coverage.
Office Tour
The vision for Simply Kids Dental began with a simple dream many years ago. The creative talent of Imagination Dental Solutions made it a reality. A lot of planning went into bringing our themed office décor to life. Not only was every character carefully selected, but also their individual expressions and body positions were carefully coordinated to make one harmonious masterpiece.